Our MDN center would uniquely combine expertise in neuroscience, 'omics, engineering, and technology spread across:
CCBR – Centre for Computational Brain Research
CSE – Dept. of Computer Science and Engineering
EE – Dept. of Electrical Engineering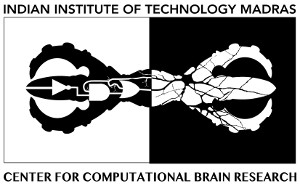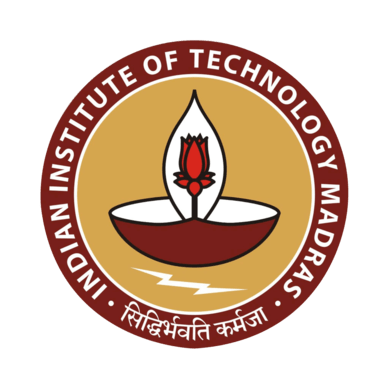 Our center aspires to develop a high-throughput automated experimental-compute pipeline to characterize the cellular and molecular architecture of human and non-human brains at unprecedented resolution. Such a digital atlas could help address outstanding questions about human brain development and disease, and foundational questions about brain evolution. A key objective of our center is then to add molecular characterization (spatially-mapped single-nucleus transcriptomics or metagenomics profiling, and related bioinformatics analysis) to the high-throughput histology imaging of whole human brains done by the IITM Human Brain Project.
The significance/impact of the CoE, if successful in meeting its objectives, are many-fold:
Scientific:
Despite a century of research, we do not have complete whole-brain digital data sets of the adult and developing human brains at light microscopic resolution (existing datasets are spaced several 100 microns apart and are mostly from adults).
Medical:
Environmental causes are often neglected in favor of genetic causes for neurodegenerative and other diseases; systematic exploration of environmental agents (viral/bacterial pathogens) in neurological diseases including Covid encephalopathies could be quite valuable.
Technological:
A unified pipeline for handling cross-taxon brains of different sizes, shapes and complexities is a significant technological advance, which along with molecular profiling, has commercialization potential.
Human resource/societal:
Seed an Indian Brain Initiative on par with global brain initiatives that has the potential to attract students, researchers, postdoctoral fellows, and foreign visitors to IIT Madras.
The proposed CoE in Multiscale Digital Neuroanatomy (MDN) would develop an automated molecular profiling and compute pipeline, which in conjunction with the high-throughput histology-imaging pipeline being setup in the IITM Human Brain Project, would generate a digital molecular/cellular atlas of human and non-human brains at unprecedented resolution.
Applying our pipeline to the appropriate post-mortem brain samples would result in unique and sought-after brain datasets such as a unique developmental atlas, cross-taxon single-nucleus transcriptomic data sets, and disease case-control data sets of post-mortem brains. Focus will be on generating such first-of-a-kind datasets of significant scientific/medical value to national and international researchers, and making them available to the global community via high-visibility web portals hosted at IIT Madras and publications.
Beyond these scientific goals, the goals of the CoE include public relations, outreach, and public education components that would encourage global citizens to contribute to science while learning about the underlying science.
The scientific focus areas of the CoE include:
1: High throughput neuroanatomy and imaging of the developing human brain
A fundamental unanswered scientific question is how the human brain is anatomically organized into distinct areas and how this organisation is established in the developing brain. Currently available histological data are either incomplete and/or lack the necessary resolution to answer critical questions about neuronal organisation. Moreover, the available data in the literature are sparse, sometimes having section gaps of 200-300μm, and often focus on specific regions of interest rather than on the developing brain as a whole. To date, an open and accessible high-resolution developmental atlas of the whole brain is incomplete due to technological limitations, including the lack of availability of post-mortem foetal tissue, fast and reliable high-resolution imaging, and tools for analysing large volumes of data. Thus, there is a basic requirement to develop a high-throughput data capture and computational pipeline for imaging whole human brains at light-microscopic (terapixels and petavoxels) resolution at different stages of development.
2: Study of brain evolution combining whole-brain digital histology and snRNAseq
Human brains have evolved into a complex organ over geological time (over billions of years). Fundamental questions remain, such as: Do neurons in a given area, which is common between species, have the same origins and function? Are there homological equivalents of brain areas at the level of individually categorized cell types? These questions traditionally have been answered through comparative neuroanatomical techniques that study neuronal morphologies, spatial locations within the brain, and connectivity within neural circuits. With the development of advanced molecular techniques including scRNAseq and snRNAseq, there is now an opportunity to supplement the neuroanatomical data by providing substantial information on the cell origins, expression of genes, and alterations from diseases. A significant gap in previous work in this area is the undersampling of non-mammalian vertebrates. To homologize cell types across vertebrate taxa in a systematic manner, there is a need for a high throughput molecular profiling and bioinformatics pipeline that combines high-resolution neuroanatomy and single-nucleus transcriptomics across brains from various species including humans.
3: Understanding the mechanisms of disease and environmental influences on the human brain
Traditionally, neuropathology has been studied by looking at histology sections under a microscope for cellular changes. With advances in immunohistochemistry (IHC) and molecular analysis, identification and diagnosis have become more specific and reliable. However, our understanding of the mechanisms of disease and pathophysiology is limited. The human brain has not only billions of neurons, but also many cell types, classified on morphology, functions, molecular markers, etc. Furthermore, every neuropathology affects specific cell types, and more importantly, not all cell types are affected equally. Our development of a transcriptomic/molecular biology pipeline, and its application to post-mortem neuropathologic brains with medical history from our medical partners, if such samples become available, could provide us with a unique opportunity for identification and analysis of infectious neuropathology at a single neuron level by combining neuroanatomy and molecular biology on post-mortem brains, and to investigate environmental causes from infectious diseases using spatially-mapped viral and bacterial metagenomics.
To summarize, the Centre for Multiscale Digital Neuroanatomy will be a multidisciplinary centre bringing together neuroscientists, biologists, anatomists, engineers, and computer scientists to design a state-of-the-art pipeline for molecular and cellular characterization of the brain. If the CoE succeeds in the design and application of this pipeline to appropriate post-mortem brain samples, the resulting multiscale digital brain atlases can help answer key scientific questions on how the brain develops across a lifetime, how the brain develops over geological time (evolution), and how the brain is impacted by environmental interventions, including infectious diseases. These questions are of great importance to the scientific and medical communities based on current global initiatives on understanding the brain.
Expected deliverables of the research
Our Center would bring together a team of experts in the fields of neuroscience, bioinstrumentation, computer science, and molecular biology to generate large-scale whole-brain digital data sets, with cell resolution, using a range of methods from classical histology to single-nucleus transcriptomics as well as pathogen metagenomics. These methods would be assembled into a high-throughput experimental data capture and computational analysis pipeline to generate visible data resources that would've implications on understanding brain development, evolution and disease.
A dedicated histology lab with highly sophisticated equipment for processing large tissue (6" x 8") is being set up at IITM-HBP (Human Brain Project). Our MDN Center would build on these histology efforts to add molecular profiling of human and other brains, and bioinformatics analysis of the resulting multi-modal data.

Dedicated histology lab has started processing pilot species and fetal human postmortem brains have been obtained from clinical collaborators for processing.
Initiated discussions with international collaborators on selecting species for brain evolution studies.
Recruited dual-degree research student for computational/bioinformatics arm of the project (to work on single-nucleus cross-species bioinformatic analysis and join international contests on single-cell multi-modal data analysis).
Interviewing postdoctoral fellow for molecular profiling arm of the project, specifically single-nucleus transcriptomics experiments, and discussing with vendors to purchase relevant equipments
International Collaborations
David Nauen, Johns Hopkins University, USA link
Charles Cantor link
Megan Peters, University of California Irvine, USA link
External international site links
Nature Machine Intelligence link
International education programs
To promote international visibility and public education/outreach, we've planned these activities:
expand the successful CCBR winter course/workshop with a global online platform;
encourage citizen science and involvement in neuroanatomy data annotation;
establish a high-profile international collaborator network through seminars/conferences.
The societal impacts of our proposed CoE include:
Health and Discovery:
Insights into the working of the brain are critical, particularly in India where the incidences of neuropathologic disorders are increasing, and estimated to affect over 30 million people (2398 per 100,000; Gowri-Devi, 2014). The CoE aims to develop an experimental-computational pipeline to generate high-resolution cellular and molecular data from postmortem brain samples, and such digital brain atlases could've valuable implications for the study of brain diseases, development, and evolution. If successful, the pipeline could also be applied to generate molecular data from case-control samples of infectious encephalopathies such as rabies and Covid-19 to generate potentially new scientific/medical insights into these diseases.
Community Inclusion:
The CoE includes an aim of involving general citizens, both in India and globally, to contribute to the science by way of citizen science initiatives. These initiatives will allow community members to learn more about the brain, and about the activities of the centre, thereby increasing the global visibility of the efforts and goals of the centre.
Sustenance statement
To continue operating and maintaining our center beyond the IoE period, we would need to raise additional funds and we are confident that we could do so using our results, which would be first-of-its-kind in the world, if successful. Additionally, given the philanthropic interest globally in neuroscience and brain disorders, we intend to raise an endowment that will sustain the efforts for decades to come. We were able to raise funds for the IITM Human Brain Project at CCBR from both government and philanthropic sources, partly due to the highly interdisciplinary partnership among the core faculty in the CoE since 2015 at the interface of neuroscience, biomedical instrumentation, and modern computing. Given our strong motivation to create significant breakthroughs in this field, our partnerships are set for many years, which will only be strengthened by success of the CoE's focus on digitizing the molecular architecture of the human and other species brains to complement the cellular architecture focused in the Human Brain Project.
Technical/ Scientific Progress
The vision of our proposed Multiscale Digital Neuroanatomy (MDN) center is to map the inner space of the human and other species brains to study brain development, evolution, and disease. Towards this vision, the first objective of MDN is to generate a human brain atlas across developmental stages. We are happy to share that the first foetal human brain atlas has been generated at an unprecedented whole-brain, submicron-level cellular resolution using a high-throughput neurohistological-compute pipeline.
A key question we are interested in at MDN pertains to how specific brain regions have evolved across different species, including humans. We plan to address this question by generating and comparing molecular data from homologous brain regions of multiple species, specifically single-cell transcriptomic data. Computational analysis is essential to transform such molecular data into a catalog of cell types, which can then be compared across homologous brain regions of different species. We've developed a computational pipeline to analyze such single-cell/single-nuclei transcriptomic data, and verified it using publicly available human and mouse single-nuclei RNA sequencing (snRNAseq) datasets. This software has been containerized using the Docker framework to ensure consistent results and greater scalability, and is currently being expanded to include and integrate with other species of interest.
Infrastructure developments
We are in the process of purchasing a key experimental equipment for generating large-scale molecular data from brain regions, specifically the 10X Genomics Chromium machine for creating massively parallel next generation sequencing libraries from single nuclei of brain tissue samples collected from various species.
We are excited to announce that visiting faculty positions have been offered to world-renowned experts in neuroscience: Paul R. Manger, PhD, Professor in Anatomical Sciences at the University of the Witwatersrand in South Africa; and Michael Hawrylycz, PhD, Investigator at the Allen Institute for Brain Science in United States of America. Prof. Manger has established the first major brain bank in the southern hemisphere, and has collected the most well prepared specimens of mammal brains from over 250 species, allowing for the use of modern neuroanatomical methods. Dr. Hawrylycz, as member of the Allen Institute since its beginning in 2003 and as Director of the Modeling, Analysis, and Theory Group, has led the informatics and data annotation efforts of many of the basic brain atlases, and been responsible for modeling and data analysis strategies for the Institute's next generation projects.
Industrial Engagement
University Engagement
We conducted a MOOC (Massive Open Online Course) in the Swayam platform titled "Winter Course on Machine Intelligence and Brain Research", and shared our enthusiasm for neurobiology as well as machine learning with 909 enrolled learners. This course expanded the Center for Computational Brain Research (CCBR) in-person course to MOOC format, and added new course modules relevant to the MDN center on modern neuroanatomical research (related to brain circuits and cell types).
Relevant Updates
New scientists/engineers have joined our team, including lead of the experimental molecular pipeline for single-cell transcriptomic analysis of multi-species brains (Dr. Debasmita Paul), and lead of the computational analysis of the resulting molecular data (Er. Abhishek Pandey, who is working closely with a dual degree research student Shreya Nema).